I recently had a request from Colin Norgate ,whom you may recall from a previous email or blog. He is a wonderful designer in wood and had been asked to create, with two other wonderful craftspeople, a Bishop's Crozier.
We had to wait a little while for the photography while a magical leather case specifically created for the crozier was completed, and it wasn't until last week that I finally got to see the task for real, having heard about it for several months. Here it is, though the colour and vibrancy of the images are not perfectly shown, it gives you an idea of the full crozier, which is more than 6 foot tall.
I hadn't really known what to expect, and Colin explained it and we set to work. The case is a work of great beauty, as well as the wood and the very unusual pewter head. I say that, but let me see, how many croziers have I photographed before …. umm…. precisely none!
Here it is in its gorgeous case, you can see that it is tidily stacked away with just one section slightly lifted out to show you how perfectly the case is created.
Here's the case close-up, so you can see the Bishop's favourite poem featured in the leather. Spectacular!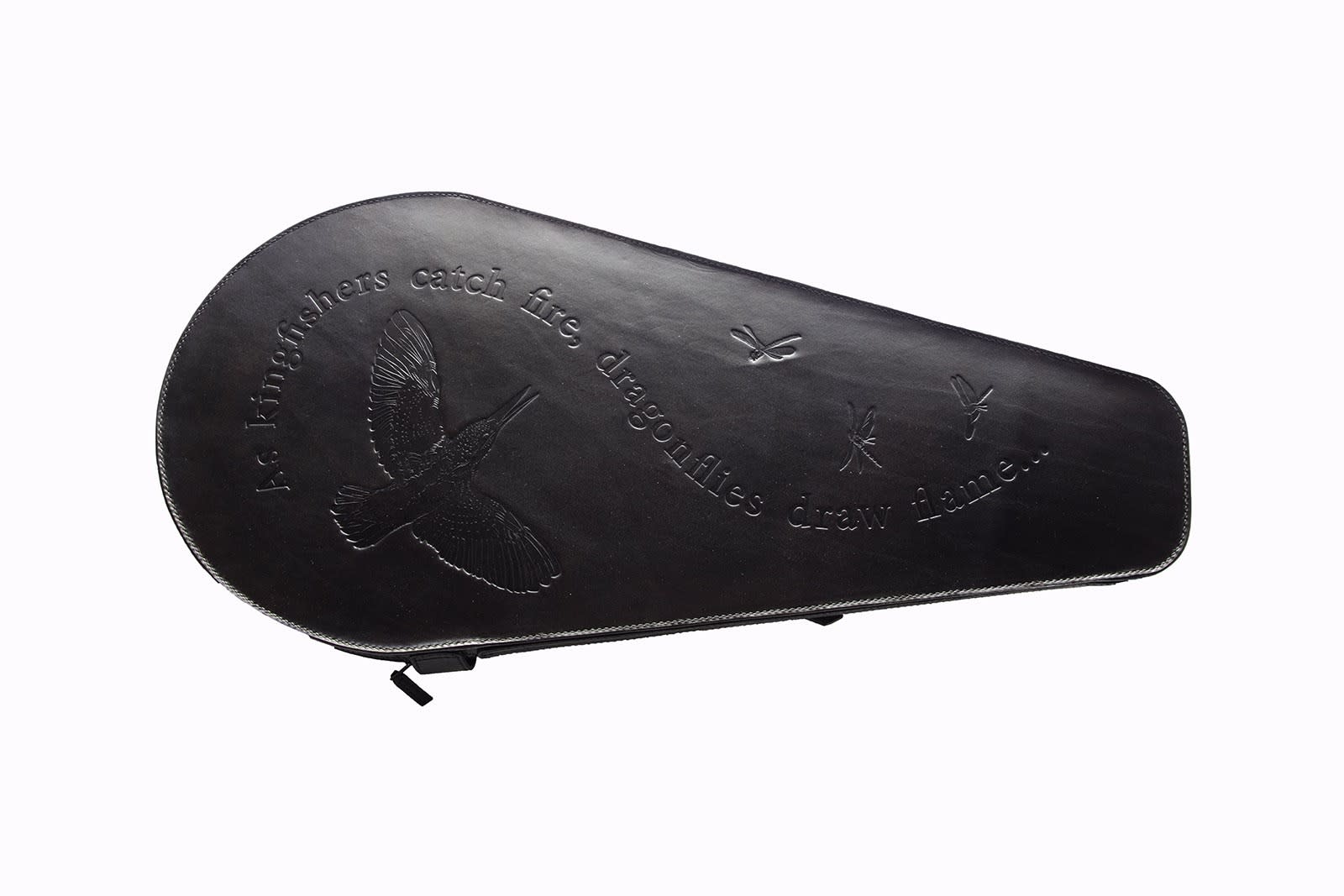 Here's a closer view of the incredble Kingfisher head in the case.
With the top section of the crozier removed and turned over, you can again see how beautifully the entire item is created - have you spotted the Angel's wings effect?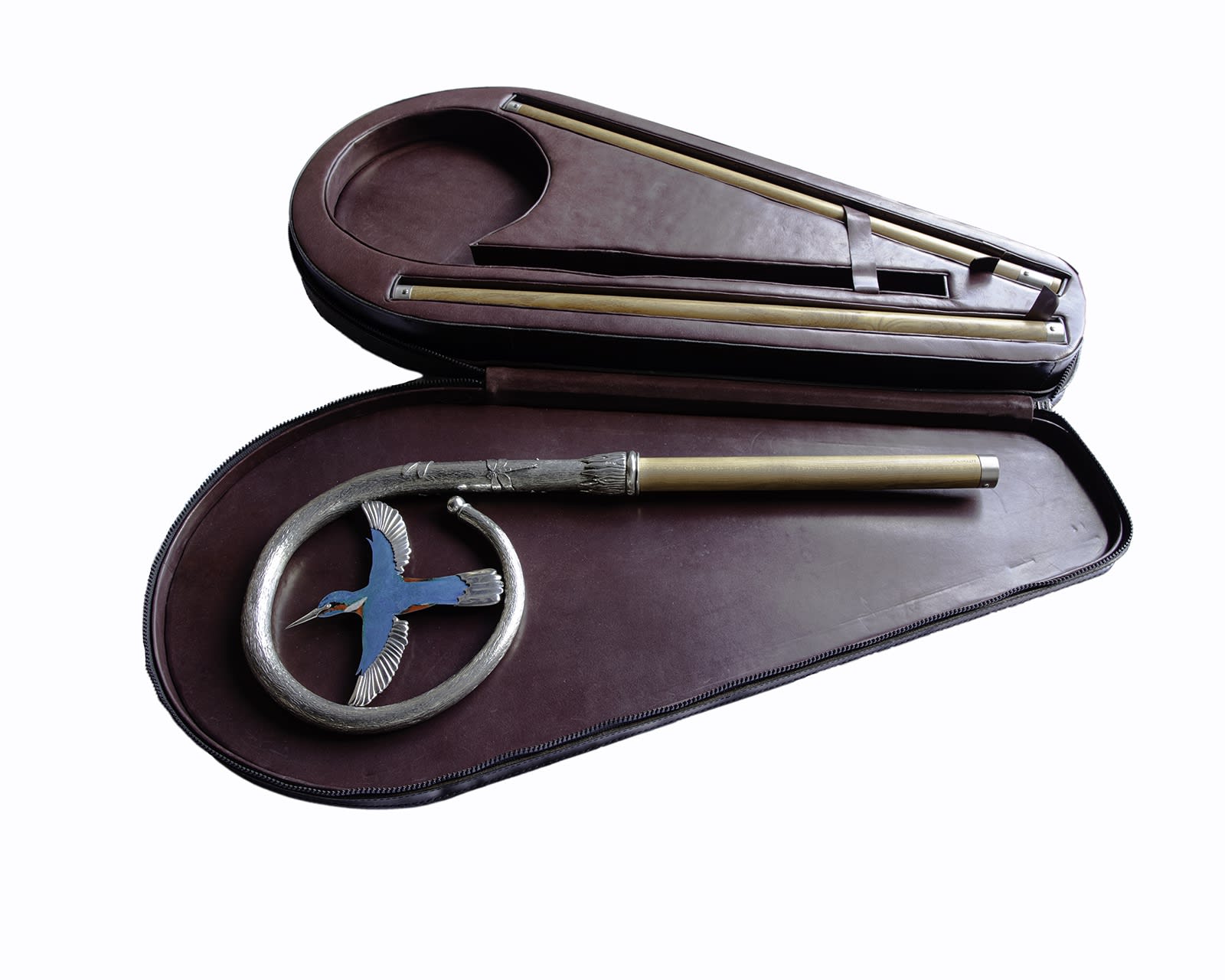 Now let's see some of the pewter details.
Here's the Kingfisher in close up - it's stunning. Can you see the flames and Dragonflies?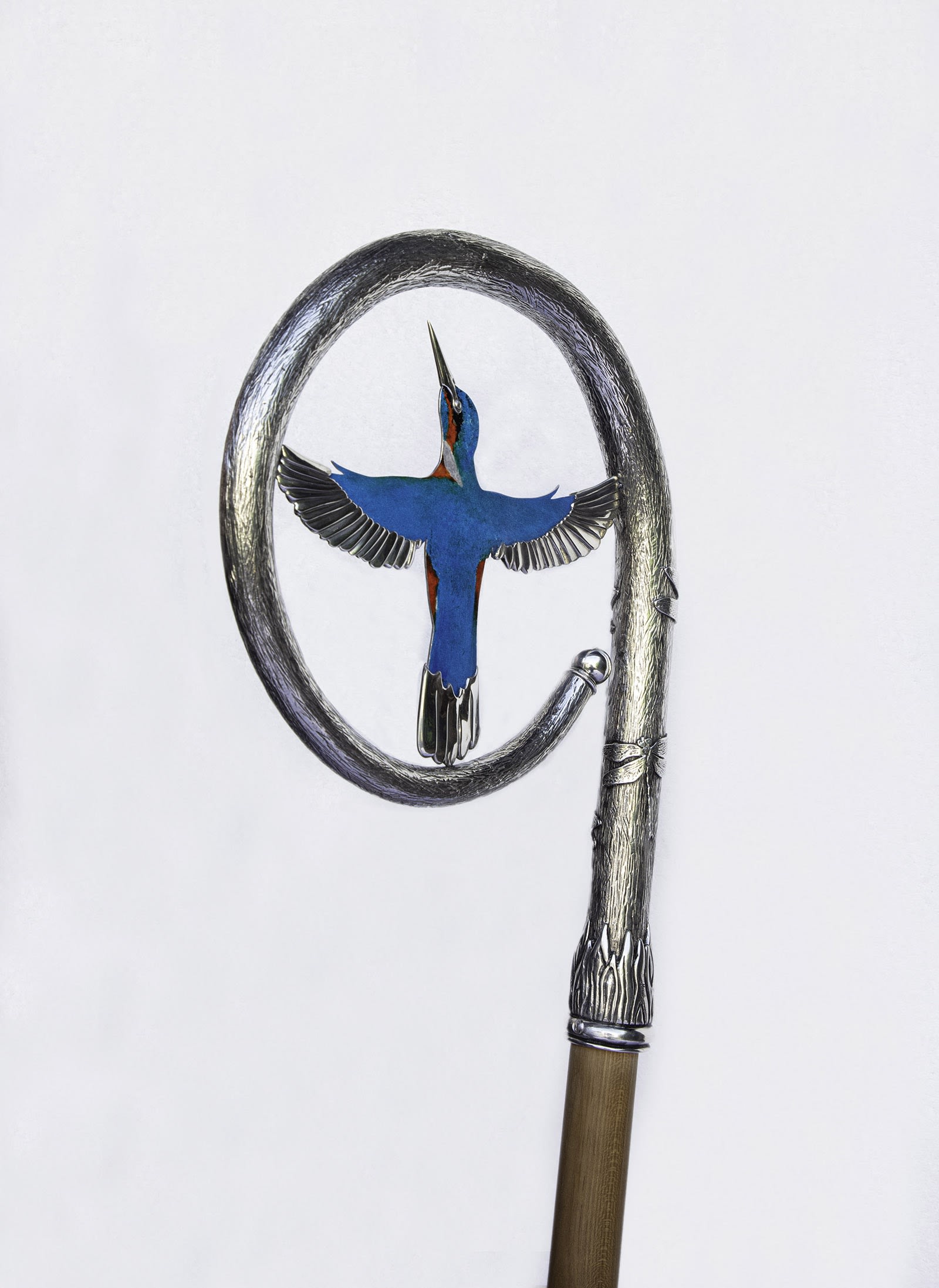 Here is the signature of Fleur Grenier, who created the metal head, with all it's beautiful intricate shapes, illustrating the Bishop's favourite poem so wonderfully.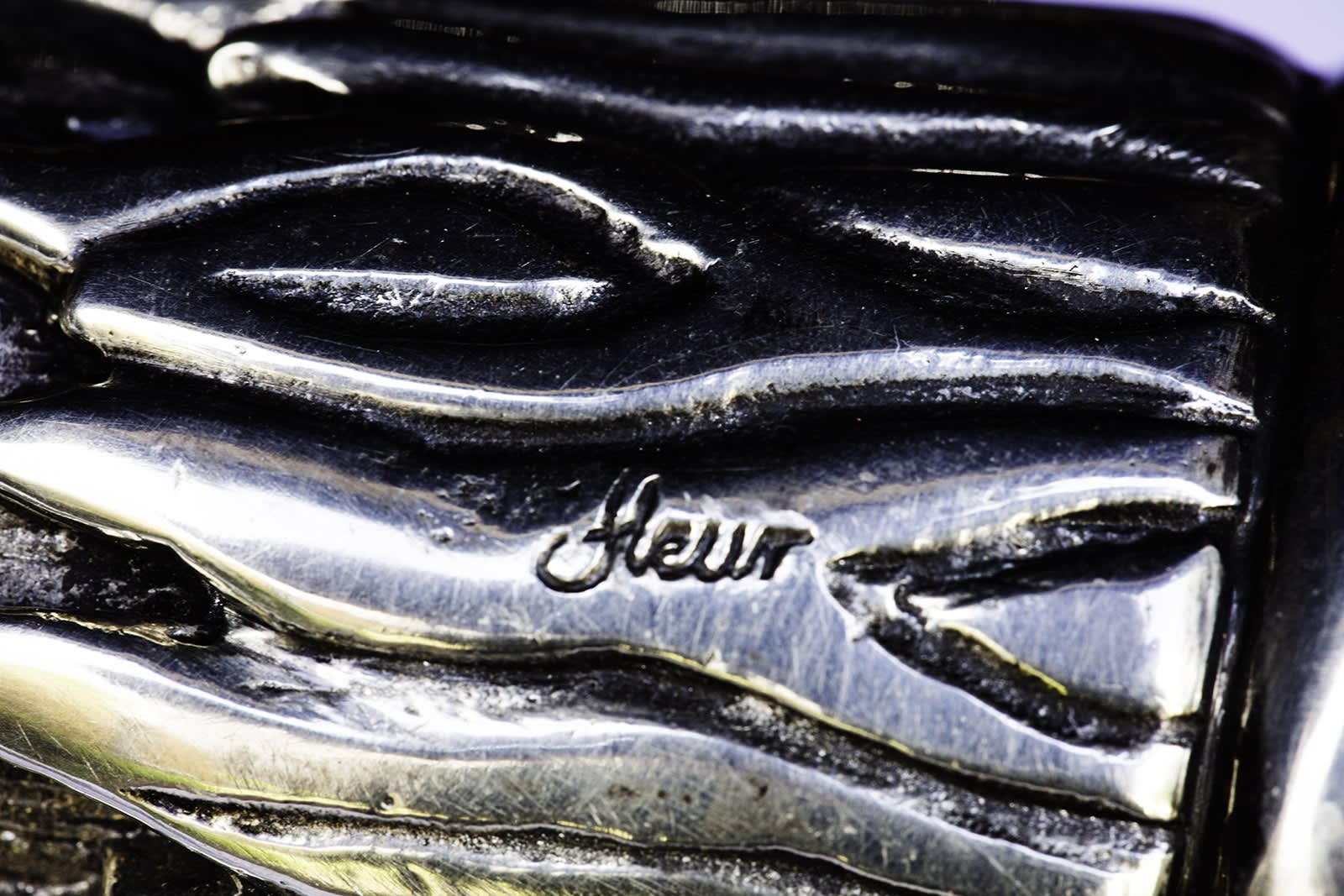 The grain of the wood is so beautiful.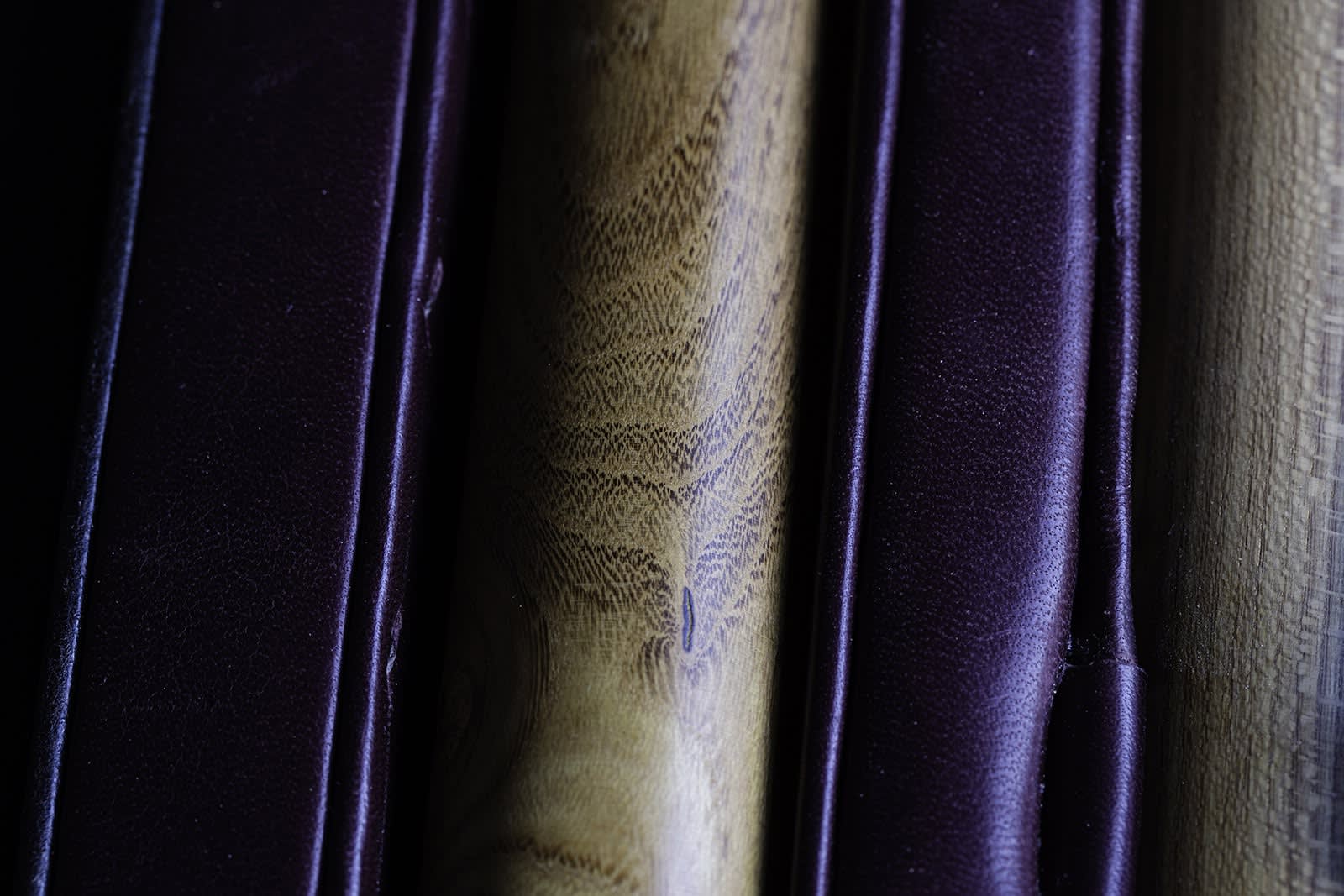 The spectacular leather case was created by Sue Lowday.
Here are some of the details for you to enjoy.
The Kingfisher's wing.
The Dragonflies and the perfect stitching.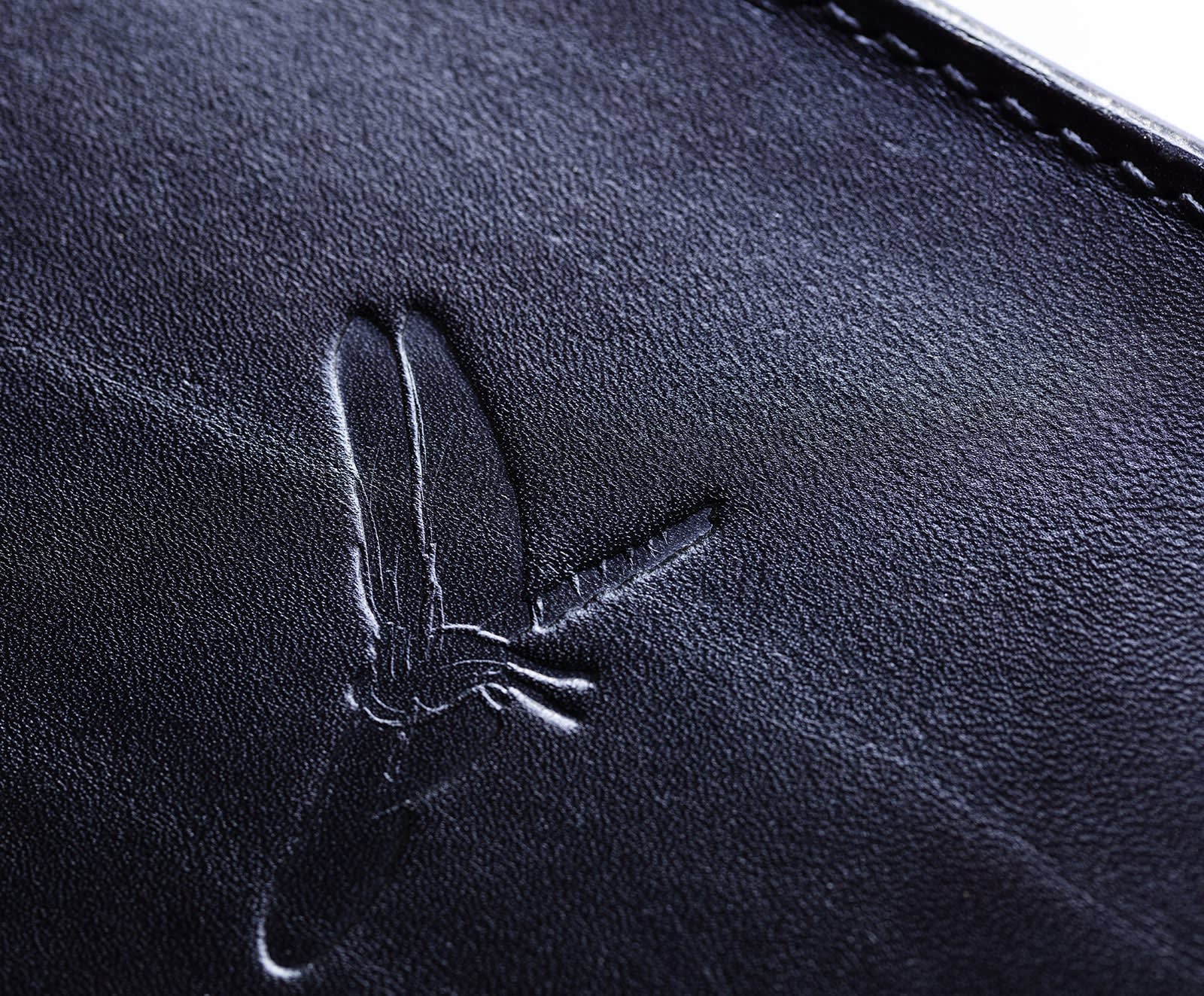 I never expected even to see such a beautiful thing as this, let alone to spend the day with it taking pictures. I hope this might stimulate you to look at the websites of the three fantastic craftspeople who have accomplished such a creation.
You can reach their website with the links below.