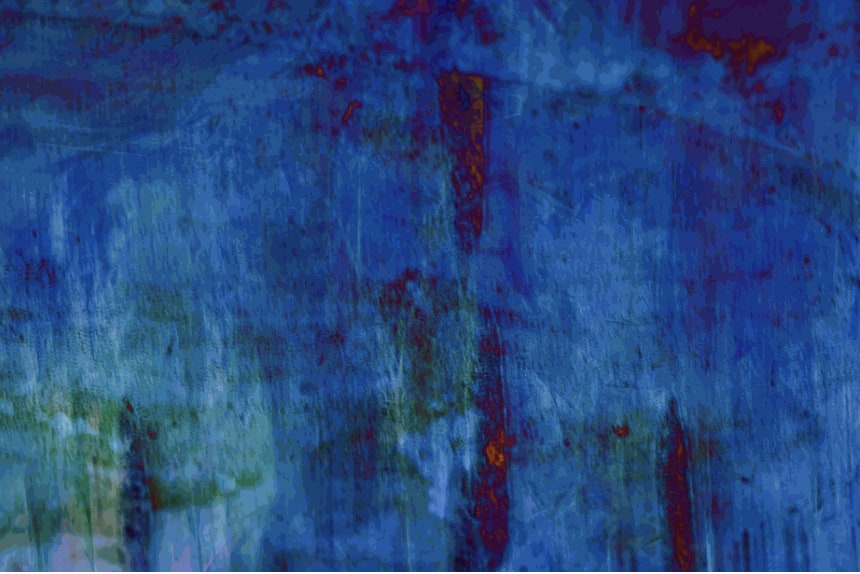 How do you feel about this opening up? I went to London today in tremendous heat, but it was worth it to see the Hockney exhibition at the Royal Academy.
I loved the images from South Yorkshire, which were exhibited there some years ago, so my expectations were high.
David Hockney is a favourite artist for me, especially his landscape work. I love the gloriously (inappropriate?) vibrant colours of his work, and the "Opening up of Spring" exhibition is no exception to this.
Purple paths and fabulously fizzing trees, with rain, and ponds and wonky horizons, all the so called 'rules' are wilfully cast aside. The results are magic.
I loved it so much I bought the catalogue, and look forward to trying some mixed media work on my iPad - though of course it won't be the same.
I do think though that my abstract images are very amenable to some 'Seuracisation' - my own invented word - prompted by Hockney's use of dots and dashes, and seemingly not a great deal else, though of course expertly placed and with fantastically effective results.
There's one I specially can't wait to get started on.
Here it is without any additions.
Of course you can see it here, on this, my smashing new website www.fitzwalls.com along with a range of other abstracts many of which are based on silver birch bark. Check out the abstracts section for an eyeful of colours.
As it happens this one is based on a glorious acer in my garden, though you wouldn't know it.
I hope that you'll like what you see there, and I'm also looking forward to a new section of mixed media abstracts coming up in the next few weeks.