SInce things have begun to open up and specifically since car journeys of more than 5 miles were permitted, the plan has changed a bit.
Last week we joined an organised walk in the South Downs. Living close to the North Downs, this was a test of loyalty. Whereas the North Downs are walkable directly from home with no car journey, the South Downs requires starting early and worrying about traffic.
However as it happened there was no difficulty getting to our agreed start point.
It was that extremely windy day - either the beginning or the end of a storm big enough to have a name.
So my usual pessimism about walking apparel came in handy as we started off with a sharp squall.
The main reason for telling you about it though is this fabulous view across the South Downs - its just an iPhone picture so please excuse any deficiencies. It does show an amazing sky doesn't it?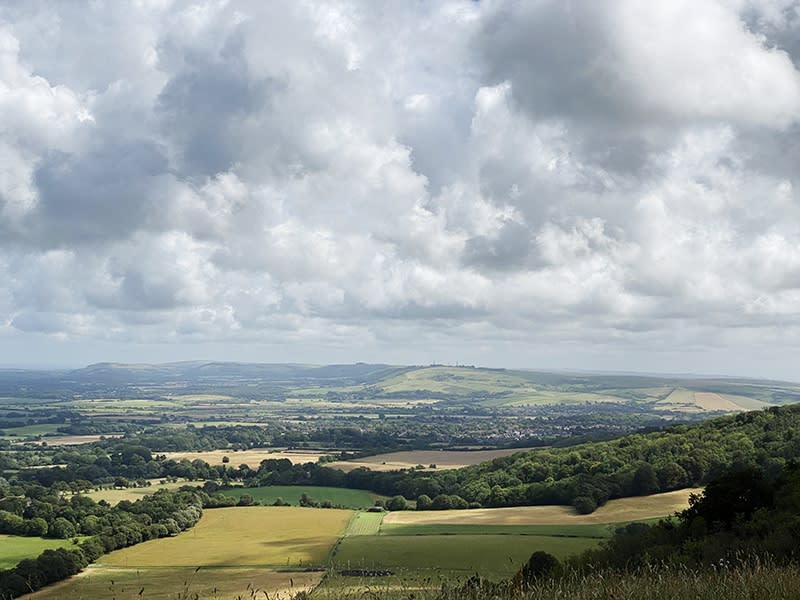 Looking down from Cissbury Ring - a very ancient area of the South Downs, this glorious view was available. With stormy skies and later with bright sun in a panoramic image. That's a feature of the iPhone photo capabilities that I really like.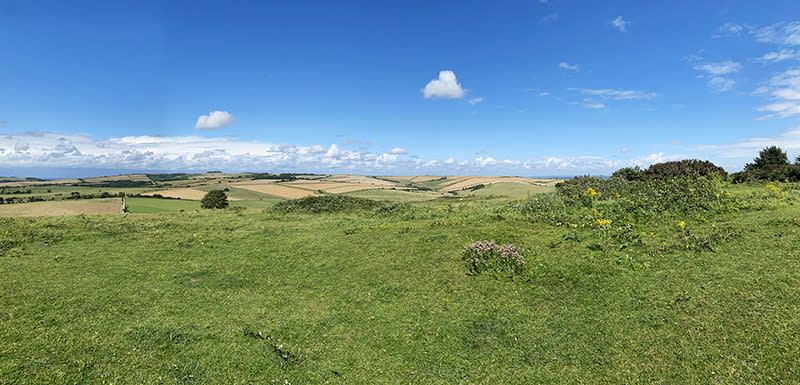 My instant reaction was that I wanted to make it into a quilt! Do I make quilts? Well, only very occasionally and my current creative obsessions are mainly in the kitchen, so at the moment that answer to that is No!
But I think you may be able to see what I mean. ... or maybe a tapestry? WHat would be best do you think?
Anyway, I can thoroughly recomment the soft, warm rolling Downs around Cissbury Ring if you are a keen walker.