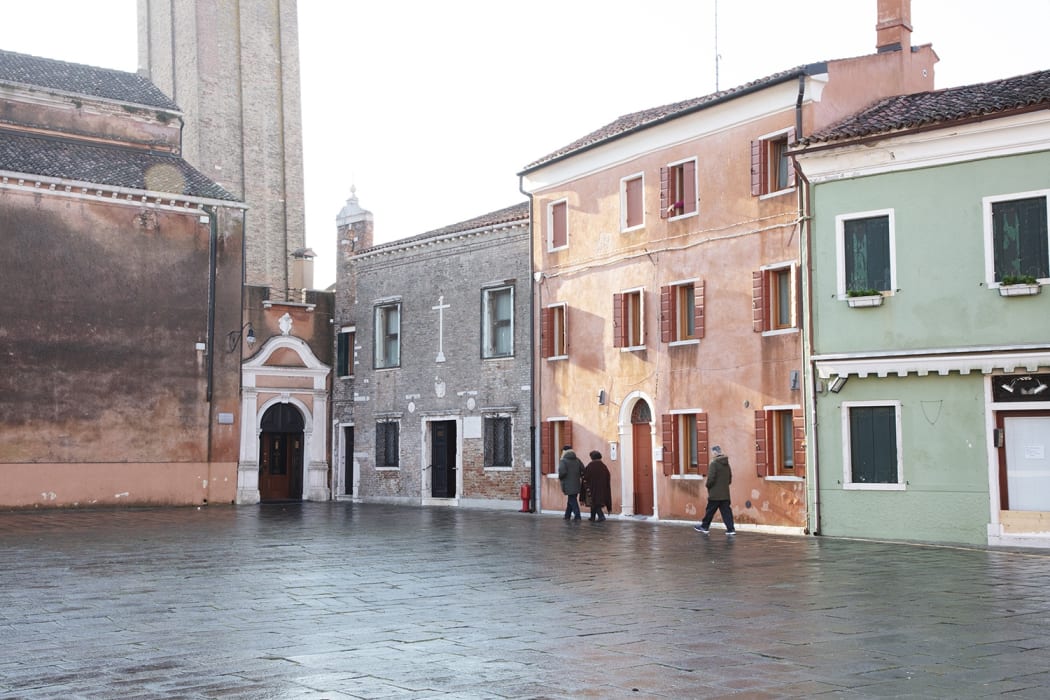 September's event was the Contemporary Art Fair held at Sandown Racecourse, which is just up the road from where I live.
Usually this is a busy pre-Christmas event with lots of buzz and many art sales. Sadly, this year it collided with the fuel crisis weekend - do you remember that? It seems in retrospect somewhat unreal, with many fuel stations out of stock, and those which did have fuel with long queues.
The residual effect seems to be the high price of both types of fuel, but now no apparent shortages.
Well, the impact on the Art Fair was that very few people attended, and there was no buzz at all. It was a disappointing event for all participants.
Here's my stand just before the opening.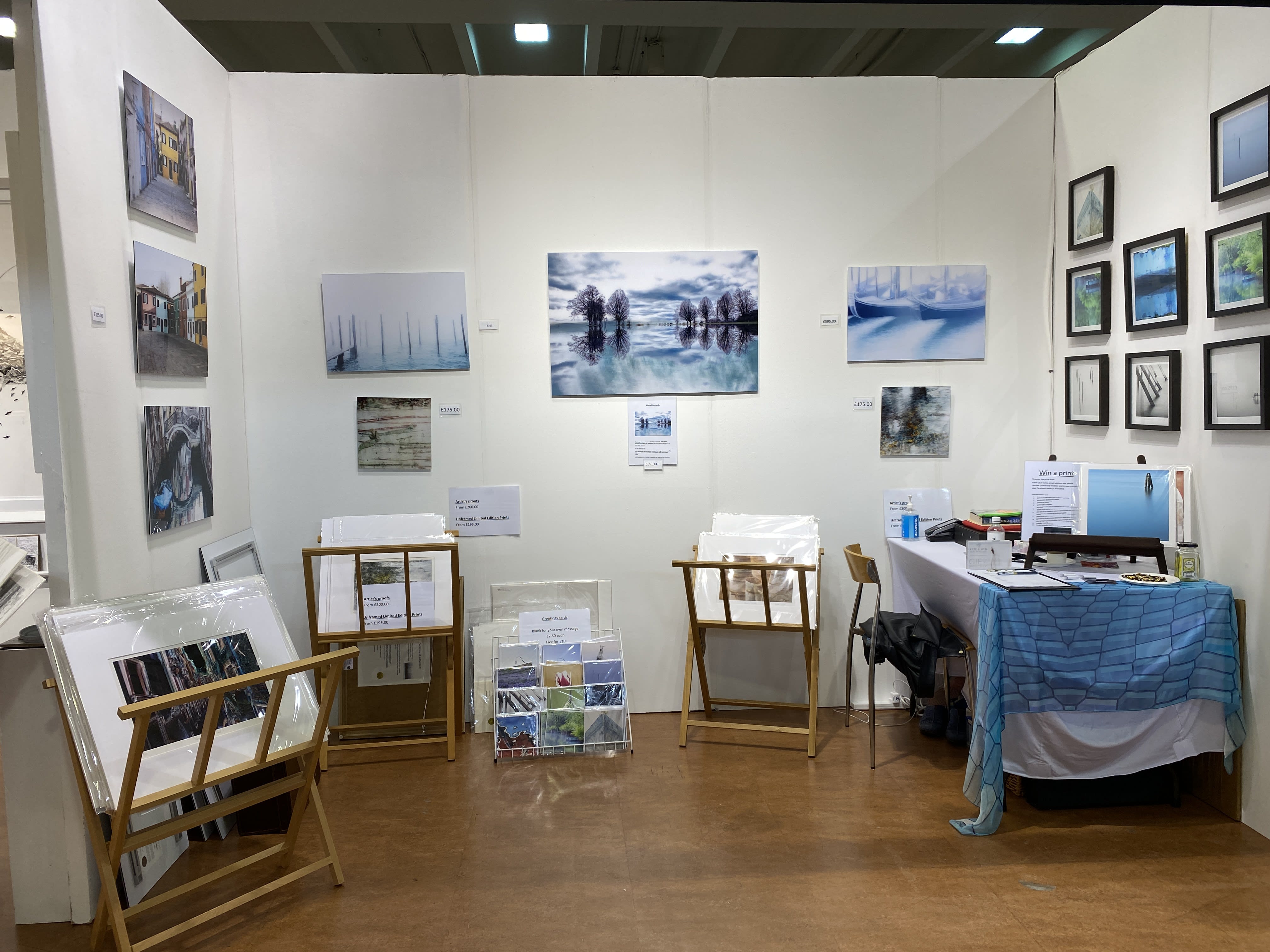 On the left hand wall you can see some rather jolly images. These are acrylics with images of Burano, the small island off Venice which is so well known for the colourful houses.
In early October, I attended a different type of event.
This was a 'business to business' event where I hoped to meet interior designers and perhaps others who might be interested in my wall art. I learned a huge amount and was greatly assisted by some of the other participants who gave good advice and provided additional contacts. This took place at a huge stadium in Coventry, a really fascinating location.
Both events were interesting in their own way and have given me some creative ideas for future Fitzwalls artwork...watch this space!
Most importantly, I'm hoping to go back to Venice soon and take more images of this magical place.