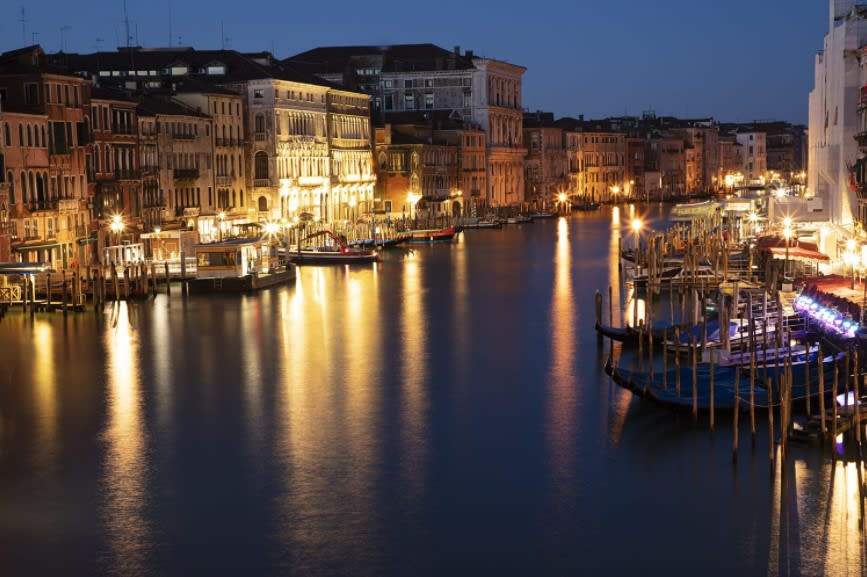 Venice has been described as being an Art Gallery and looking down the Grand Canal from the Rialto bridge you can quite see why that is.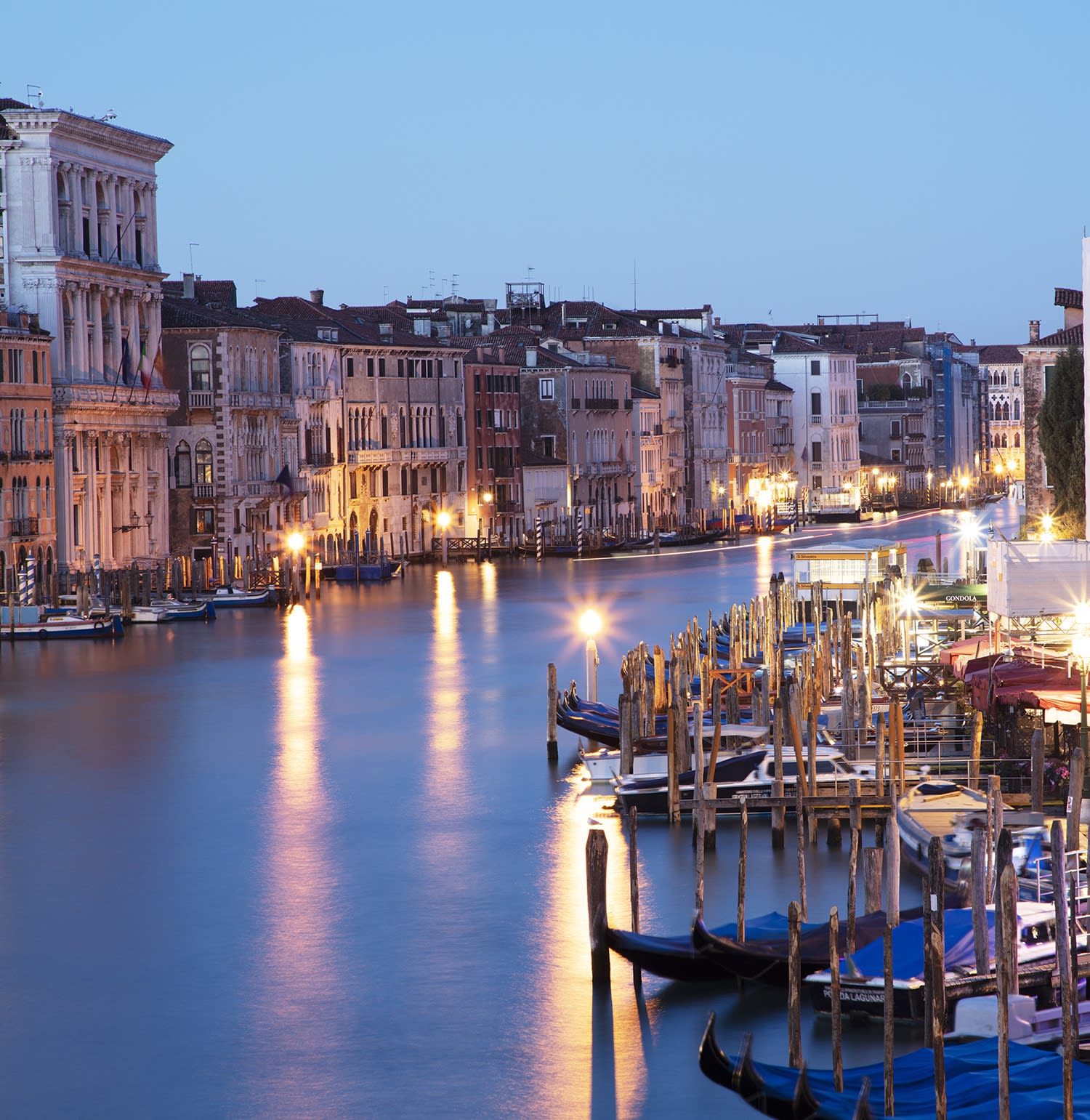 The buildings on the left hand side are majestic and on the right is a cluster of moored gondolas. At night, this has a luminous quality and glows in the dark with reflections showing vividly in the water. The lights on the buildings definitely favour the beauty of the structures. The image was taken in January 2022.
The famous Venetian artist Canaletto (1697 - 1768) painted many watery images of Venice from a similar position - often featuring a regatta - though in daylight, and you can see from his beautiful work how inspiring it can be. Thankfully the structures surrounding the bridge have not changed greatly since his time.
It is remarkable to be able to see such ancient buildings, and coming out of two years of lockdown it was exciting to see that Venice is just as beautiful as on my previous trip, which took place just before lockdown in 2020. The canals are certainly cleaner as can be seen at low tide when the sides of canals that are usually submerged reappear.
The big picture aspects of Venice remain as breathtaking as always.
If you enjoy this image, you can find more images from my trips to Venice (and others), in my Travel Collection.