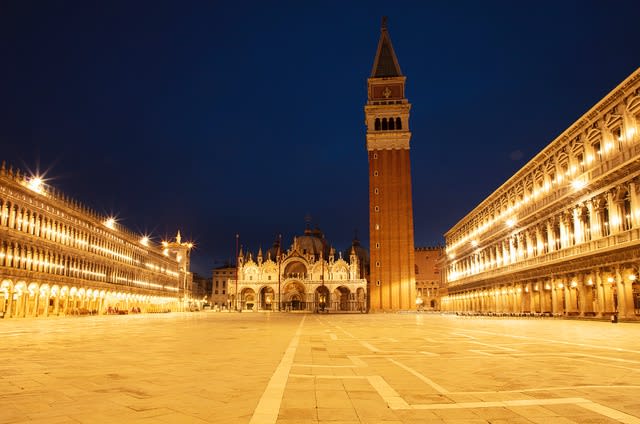 How many churches are there in Venice?
I have no idea either, but one of my favourites is San Giorgio Maggiore. It sits on its own island facing the Riva Degli Schiavoni which skirts the Grand Canal close to the Piazza of San Marco.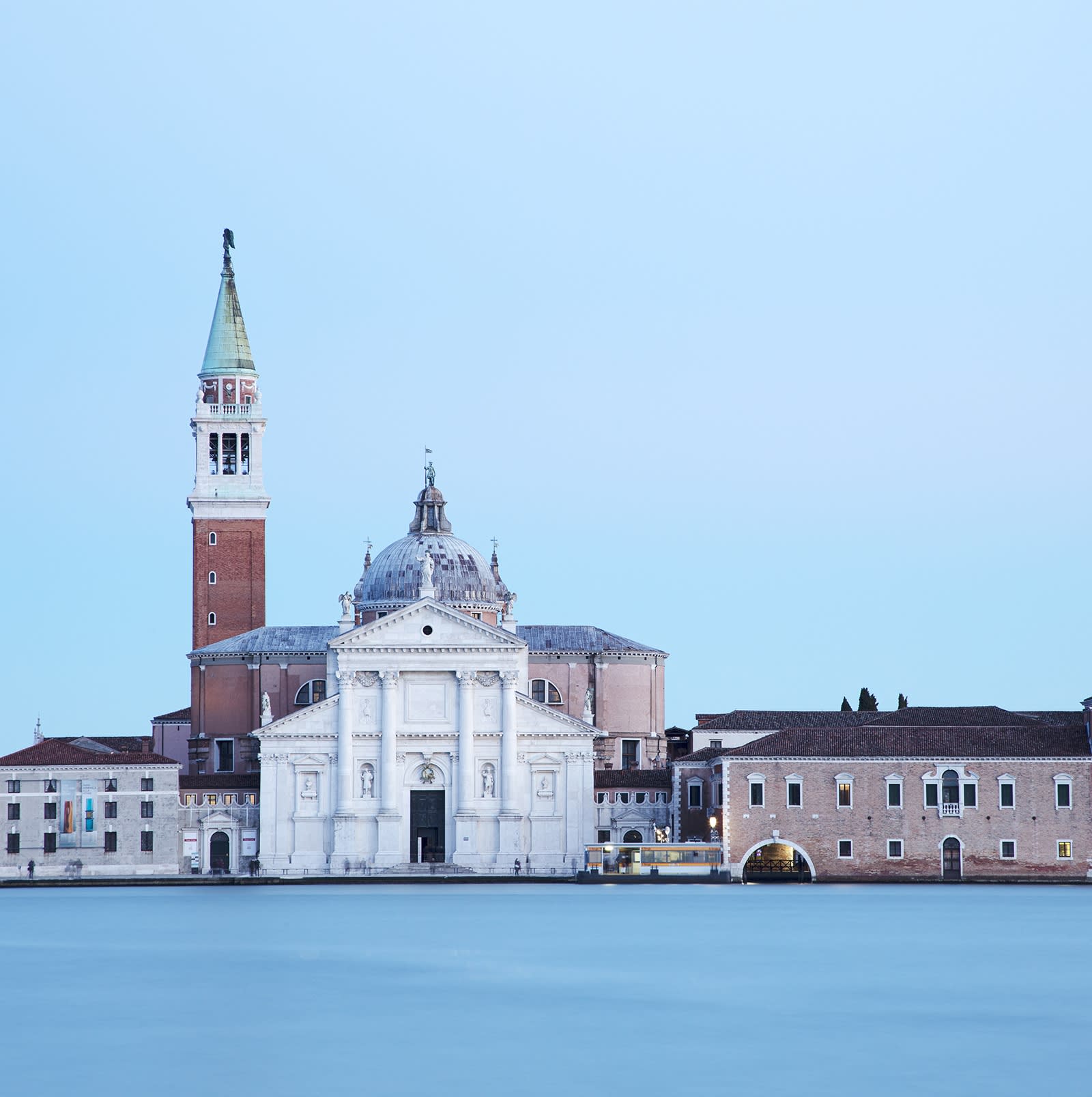 It's a very pleasing shape and the Palladian frontage may be one of the reasons it is so attractive. The dome and spire are not unexpected but the Palladian temple-like aspects are architecturally more unusual.
There are so many beautiful images by Tintoretto inside the church.
Of course the most famous church is The Basilica of St Mark - San Marco. The piazza and the area of Venice around it carry the same name.
Here is a night time image of the empty piazza, the tower (campanile) and the front of the Basilica in all its glory.